Senn is available for streaming and download at





or watch via Flix Premiere


Fandango Now Tubi TV
---
PREVIOUS SCREENINGS


SCI-FI-LONDON Film Festival
We went to London for Senn's international debut on
April 29th. What a great festival!
---

Boston Sci-fi Film Festival
UPDATE: FIRST SHOW SOLD OUT, SECOND SHOW ADDED
We attended our Valentines Day screening at the
historic Somerville Theatre.
---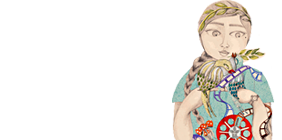 Gothenburg Independent Film Festival
Senn screened in Sweden on May 24th. We're glad we attended in person – we really enjoyed the festival and all the Swedish hospitality.
---

DETCON1 Convention and Film Festival
Senn played in Detroit as part of the 2014 North American
Science Fiction Convention.
---
CLOSING NIGHT OF SF INDIEFEST'S 10TH ANNUAL GENRE FILM FESTIVAL
UPDATE: WINNER, BEST LOCAL FEATURE
Thanks to everyone who attended our sold out premiere at the New People Cinema in San Francisco – sign up for our email newsletter to get updates on upcoming Senn screenings.